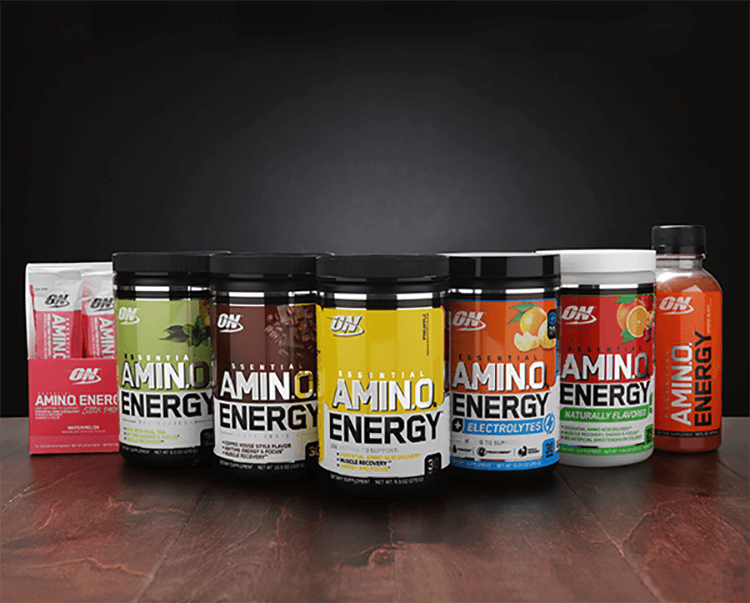 ALL VERSIONS OF ESSENTIAL AMIN.O. ENERGY™ OFFER:
100mg of Caffeine
5g of Amino Acids
5 - 15 Calories
Zero Sugar
ALL VERSIONS OF ESSENTIAL AMIN.O. ENERGY™ SUPPORT:
Essential Amino Acid Delivery
Energy & Focus Before, During and After Exercise or Anytime You Need a Pick Me Up*
Muscle Recovery After Exercise*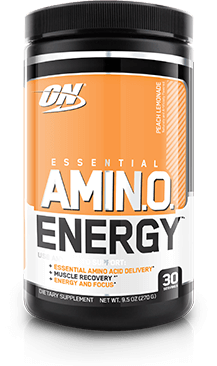 WHAT ARE AMINO ACIDS?
Protein is composed of amino acids. These building blocks perform numerous functions — including their role in building muscle size and strength.
WHAT IS CAFFEINE?
It is a stimulant most commonly found in tea, coffee and cacao plants. Caffeine helps provide an energy boost when needed during the day.
ESSENTIAL
AMIN.O. ENERGY +

ELECTROLYTES

™

PRODUCTS
ELECTROLYTE POWDER MIX
Fruit Flavored Powdered Mix
Replaces Electrolytes Lost in Sweat During Exercise
WHAT ARE ELECTROLYTES?
Healthy adults need minerals like potassium, sodium and magnesium. These electrolytes help support muscle function and fluid balance.* Electrolytes are lost when we sweat and can be replenished when you mix ESSENTIAL AMIN.O. ENERGY + ELECTROLYTES powder with at least 10 oz. of water.
BENEFITS:
Supports Performance by Offering Energy*, Focus*, Recovery* and Hydration†
Supports Endurance*
Supports Muscle Recovery*
† When added to at least 10oz of water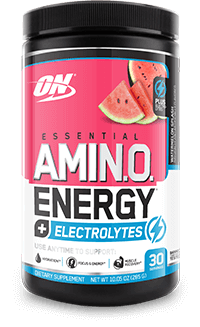 SPARKLING HYDRATION DRINK
Start fast and finish strong in the gym or on the field. ESSENTIAL AMIN.O. ENERGY + ELECTROLYTES™ Sparkling Hydration Drink offers a combination of 5 grams of Amino Acids, 100mg of Caffeine from natural sources and electrolytes to support performance, endurance and active living.
BENEFITS:
Replaces Electrolytes Lost in Sweat During Exercise
Supports Everyday Performance and Goals
Supports Endurance
OCCASION:
Anytime you need an energy boost
Pre-workout energy and hydration
Post-workout recovery and rehydration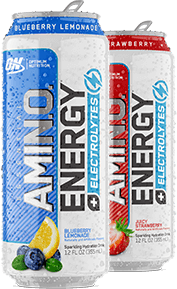 ESSENTIAL
AMIN.O. ENERGY

™
CAFÈ SERIES
Made with Coffee
Great Mixed Into

Cold Almond Milk
Great Coffee Taste, Without the Coffee House Price