It may surprise you to see a vegetable-based protein on a sports nutrition site, but in the last few years, science has shown us that protein is valuable – no matter where it comes from!
That's why we created Vegan Protein, a high-quality protein powder formulated with a blend of pea isolate and brown rice protein.
This delicious, non-dairy, plant-based supplement contains 20g of protein per scoop with only 2g of fat and zero sugar!
KEY BENEFITS
Lean Muscle Growth:


Protein is the building block of muscle. With 20g per scoop, Vegan Protein is a delicious, convenient source of this muscle-building macro.

Recovery:


In addition to muscle growth, protein is also essential for the repair of muscle tissue. Supplementing with a protein powder immediately after a workout can help accelerate the recovery process.

Endurance:


A plant-based diet may allow athletes to work out harder and longer.

Weight Loss:


Protein is beneficial for those on a diet as it helps keep you full throughout the day. Certain plants are excellent sources of protein, often with fewer calories than animal products.
NON-DAIRY, PLANT-BASED PROTEIN

Vegan Protein is a delicious, plant-based protein powder that uses pea isolate and brown rice protein to fuel muscle growth & accelerate recovery in athletes following a vegetarian or vegan diet.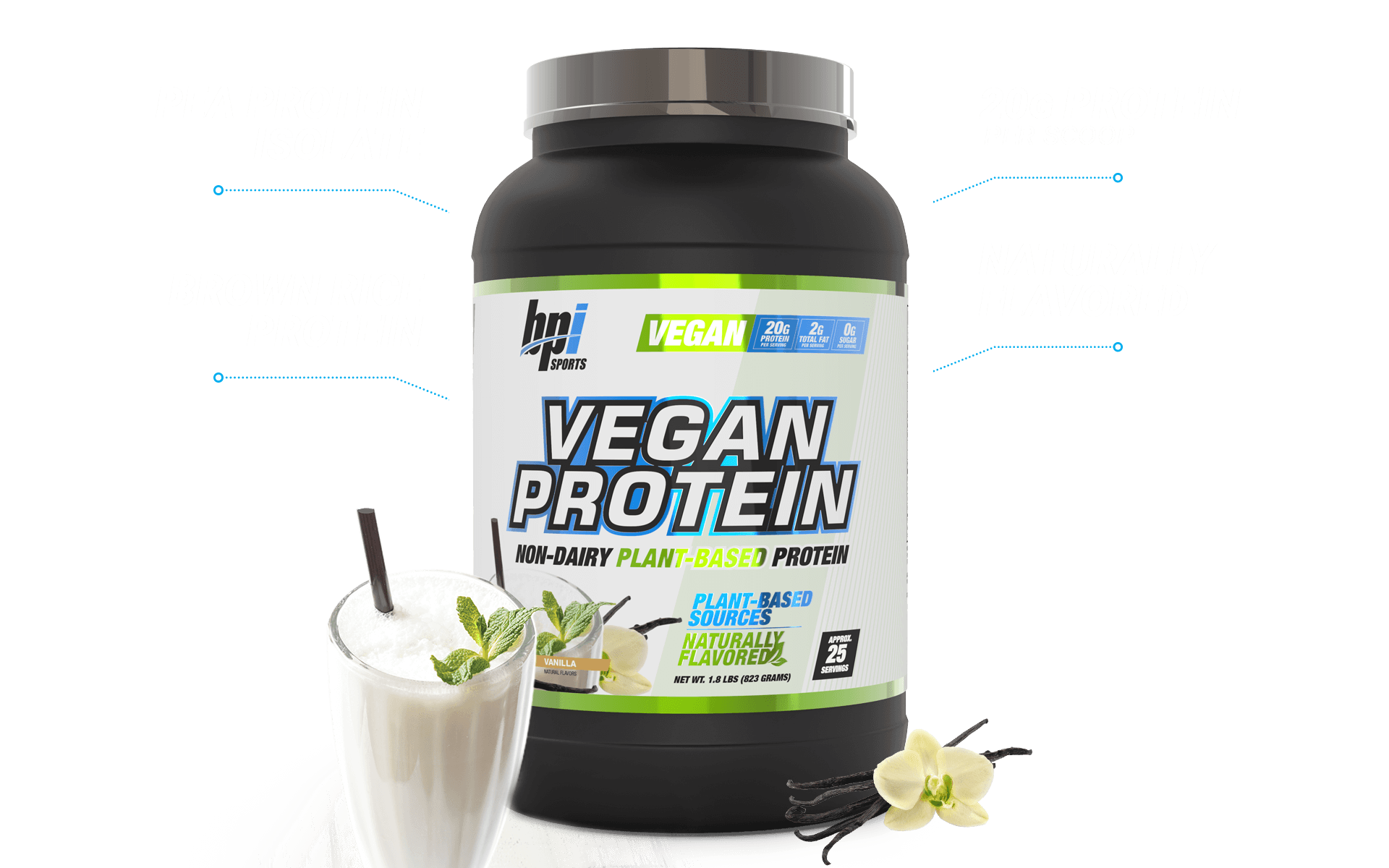 VEGAN PROTEIN KEY INGREDIENTS

100% Plant-Based Protein
Vegan Protein is a blend of pea protein isolate and brown rice protein.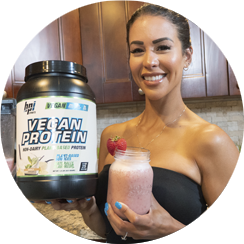 "FOR A LONG TIME I SEARCHED FOR A PROTEIN POWDER THAT WAS VEGAN...

and didn't contain a bunch of useless filler ingredients. If it tasted great that was a plus. I am THRILLED about BPI Sports' new product addition. A great tasting VEGAN protein with minimal ingredients. What a WIN!